carbon steel pipe stair handrail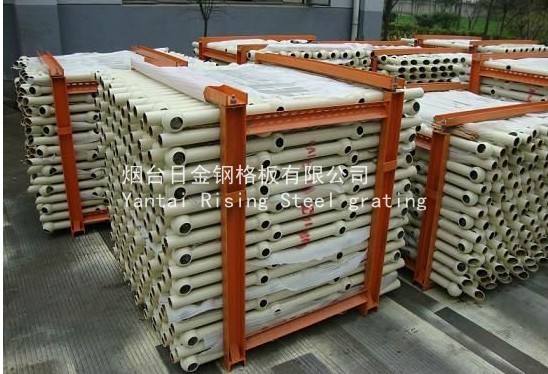 Detailed Product Description

Metal stair railings
hot-dipped galvanization zinc
novel, beautiful, convenient to install, sturdy,
durable, maintenance-f


Rijin handrail adopts ball-connection and surface treatment of hot-dipped galvanization zinc. It has the characteristics of being novel, beautiful, convenient to install, sturdy, durable, and maintenance-free, extensively suitable for mines, electric power, petrochemical industry, machinery, light industry, shipbuilding, railway, road, bridge, quay, school, water works, sewage treatment plant, garden path, platform, stairs and separating fence, etc. The products accord with the international standard: British BS 6399 and BS 6180, Australia 1650-985, etc, and China's standard 4053-83. Matt stainless steel surface is in line with environmental requirements.
I. Surface Treatment G: G means hot-dip galvanizing, other surface treatment is not marked.
II. Plate: Needs plate, marks "A"; no plate, not marked.
III. Quantity of horizontal pole:1.one horizontal pole; 2. two horizontal poles; 3.three horizontal poles.
IV. Form of the post (pillar) :see the form picture for post (pillar).
V. Quantity of the post (pillar): 1. one post; 2. two posts(pillar)
VI. Specification: S means standard type; E means economical type. Please see
Railing

Specification Table
below.
VII. Materials: C = carbon steel; S=stainless steel
VIII. Oter Ball-connected Handrail
---