Drainage Trench Cover
"Rising" drainage trench cover is widely used in the urban road,the square, the botanical garden,the wharf,the airport,the parking lot,the road,each kind of industry,the civil project,etc.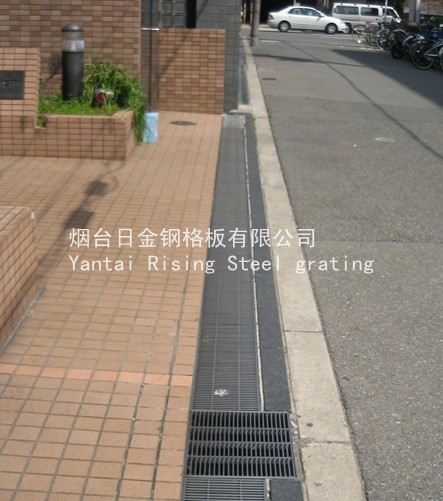 This product has high load-bearing capacity with anti-impact property.


Cover and frame are joined by hinge. It is anti-theft, safe and easily open.


Large area for water leakage with hot dip galvanizing surface treatment,attractive and durable.


Order instruction:Please strictly choose type according to requirements or make inquires from our company's business staff.Customers can choose types according to their requirements for different load and span.If customers choose improper specifications and types in order to reduce the investment,they will be responsible for them.



Type:

GG I 3-505
GG - Symbol of drainage cover

I - Shows loading style:

Type I - Allowed load is 20 tons
Type II - Allowed load is 14 tons
Type III - Allowed load is 6tons
Type IV - Allowed load is 2 tons
Type V - It is suitable for pedestrian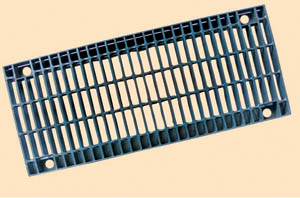 Installation Instruction:

a. The anchors of frame must be buried firmly in cement layer.
b. The supporting surface on both sides of trench must be flat and firm.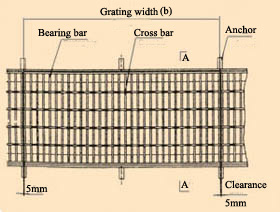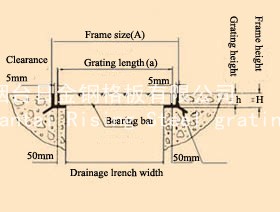 Dimension Table for Drainage Trench Cover

The above drainage trench covers are applicable for transverse drainage trench and longitudinal drainage trench along roads.
---