steel trench cover
Grating trench cover is made by Carbon or mild steel of certain sizes through the processing of grooving, lock-pressure, welding, finishing and other treatment. Industrial bar gratings can be actually made from copper, aluminum and other materials, while galvanized steel grating is the mostly used one due to its economic cost and good property.
Steel grating untreated: Allowing quicker delivery to customers whom fabricate and galvanize the grating on their own.
Galvanized: Hot Dip Galvanizing can give a hygienic and clean maintenance free bright finish.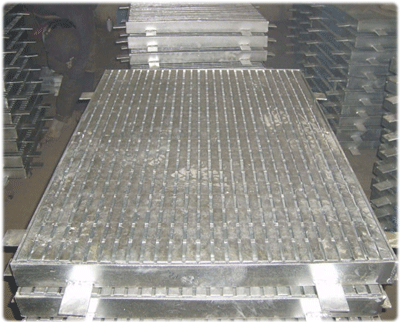 ---